Its been so nice, but extremely hot these past couple weeks. Feeling like we are melting, and doing anything to keep cool. Fashion wise that means flowy skirts and fun tops. This particular skirt is actually a maxi dress. I love wearing it both ways.

When it comes to putting on accessories for the summer lightweight gold and silver jewelry is the way to go.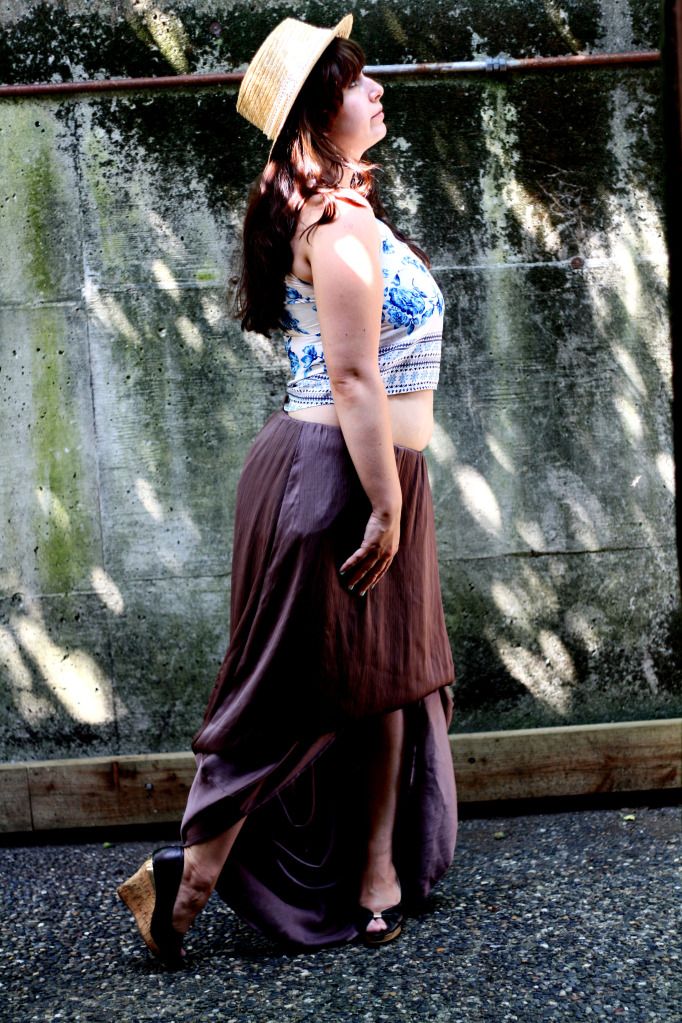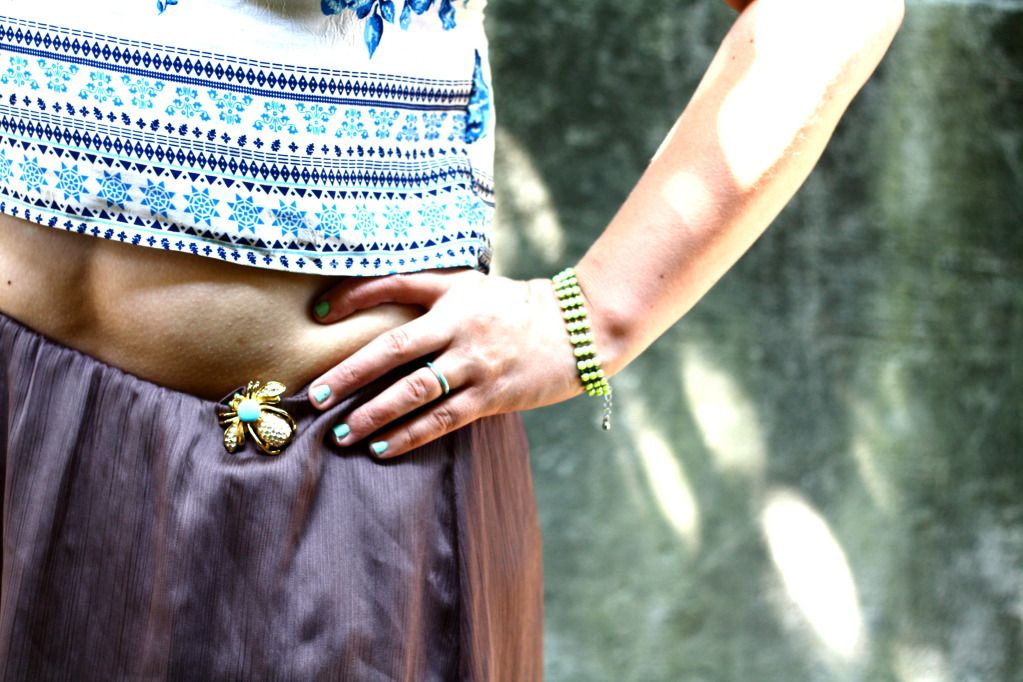 Heres a little secret you may not have known about me. I have a
navel
piercing. Wearing tops that are a little more cropped then I normally wear give me a chance to show off my ring.
This was my big teenage rebel moment. My mom was against me getting this piercing, saying that when I was older I would regret it. So far I still love it. Maybe its because it was one of my only times I went against what my mom said with something this big, or possibly its just because I still like it.