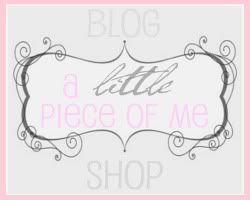 My name is Salena.

I am a wife, mother of six, and grandmother of three. I am a stay-at-home mommy to my three little girls.
I love to share my life

with others in hopes to inspire them. It's a joy for me to talk with

others and to connect with their life experiences and to share mine. My

Blog centers around my daily life, thoughts, being a momma, wife, things that

interest me, what I'm passionate about and basically just where my heart thoughts

lead me.
Blog
/
Facebook
/
Twitter
/
Pinterest
/
Shop
/
Bloglovin'
/
google+
Mom 2 Memphis And Ruby
Bonjour! My name is Lena and I blog over at Mom2MemphisAndRuby! I'm a working mom of two crazy kids and they keep me very busy! We live in a very small farming community in Quebec, about an hour or so from the nation's capital and we really love it... even though we sort of stick out as being pretty "different" around here.... See, we have tattoos & piercings, and rather blog (or in my husband's case, play in a band) instead of play hockey! Not that there's anything wrong with hockey... we're just not overly sporty! Haha! Blogging has been a wonderful outlet for me, and a good excuse for "me" time! Some days I blog about my life or my kids... or maybe I'll do a fashion post, participate (or host) a linky party or surprise my readers with a fun giveaway! I'm super excited to be an official sponsor here at Sneakers Over Stilettos because, let's face it, Amber totally rocks! Don't be shy! I hope you'll stop by Mom2MemphisAndRuby someday and we can get to know each other better! Bloggy buddies are pretty awesome!
A Lil Dash Of Diva
I'm just me, with A Lil' Dash of Diva trying to stay true to myself.
I love all things fashion, beauty, sparkly and pink! I write about gardening, parenting, beauty products & tips, caregiving, weight loss and everything in between. I'm a stay-at-home mom with a passion for boudoir photography. My family and I live in The Valley of the Sun (Phoenix, AZ). I'm a yoga-doing, picture-taking, makeup-loving, sparkles&glitter-wearing, wine-drinking, rapidly shrinking mama to a 7 year old daughter and a 2 year old Boxer (dog) and wife to my husband of 8 years.


Hello, I am Crystal, I'm the designer behind Bella Blossoms. I started Bella Blossoms after my daughter was born. I thought that one day her and I could make them together. Just something special and girly that her and I could do. When I started thinking about selling them it was actually a way to fundraise for a family that was in need. Then friends and local business started to ask about them and were interested in buying them. So I started Bella Blossoms. Part of all the proceeds get donated. So its a way to help others and love what I am doing.


Mommy... A Work In Progress
five years, later we have two little ones. On my blog you will find
the serious, the silly, and everything in between. I even "attempt" to
be crafty and share some of my favorite recipes too. Stop in and say
hi. I love meeting new bloggers!